Mother's Day is a wonderful opportunity to acknowledge and show appreciation for the extraordinary role of motherhood. Our mothers show us patience, love, and care, and on this special day, it's our turn to commemorate their efforts. Although we hold our mothers in high regard, mothers themselves don't always recognize the incredible impact they have on their children's lives. Therefore, it's imperative to provide them with a unique and thoughtful gift to remind them of their value.👍👍
This Mother's Day, why not give your mother the gift of a lifetime by installing a gorgeous gazebo in her backyard? A gazebo is an elegant and serene addition that can enhance the aesthetics of any outdoor space. Once set up, your mother can indulge in tranquility and embrace the serenity of nature from the comfort of her backyard. Gazing up at the sky as she enjoys her favorite book, sipping tea, or basking in the scenic view will surely leave your mother feeling recharged and relaxed.
A Gazebo Is a Place for Relaxation
It is essential to recognize that taking care of oneself is vital for maintaining overall well-being. Unfortunately, it can be easy to overlook ourselves when we prioritize caregiver roles within our families. However, a simple solution can make a significant impact on our loved ones' lives.
By adding a gazebo to your backyard, you can provide your mom with the space she deserves to unwind and tap into the restorative power of nature. Whether she wants to read a book, listen to music, or take a nap, a gazebo provides a peaceful and private sanctuary.💕💕
Additionally, if your mom enjoys practicing yoga, setting up a yoga mat in the gazebo's spacious interior will give her a calming space to practice her routine. Show your mom how much you care for her by investing in a gazebo that will provide her with the necessary personal time and space to recharge.
A Gazebo Allows for Family Time
One of the greatest benefits of owning a gazebo is that it provides a gathering place for the entire family to enjoy quality time together. The ambiance and natural beauty of the outdoors combined with the comfort and shelter of a gazebo creates an ideal environment for relaxation and memorable moments.
Imagine spending leisurely afternoons lounging under this 11x13 gazebo with family and friends, sharing a meal, playing board games, or simply enjoying each other's company. The experience of being surrounded by lush greenery, listening to birds chirping, and feeling the gentle breeze, creates a tranquil and captivating atmosphere that promotes relaxation, rejuvenation and strengthens family bonds.🌞🌞
These moments of togetherness are indeed invaluable, as they are a source of joy and happiness that will be fondly remembered and cherished for years to come.
A Gazebo Provides a Natural View
A Gazebo is a fantastic addition to any backyard and offers an unrivaled view of nature's beauty.
By sitting inside a gazebo, one can enjoy a breathtaking view of the surrounding landscape while being sheltered from sun and rain. The structure is ideal for watching birds flitting and singing, observing plants and flowers as they blossom, and simply taking in the natural beauty that surrounds us.
Whether your mother is an avid gardener or simply loves nature, having this gazebo 10x10 in her backyard will undoubtedly enhance her appreciation of the flora and fauna in the area.🥂
This beautiful structure provides the perfect spot for her to relax and unwind while immersing herself in the beauty of nature. A stylish gazebo is the gift that keeps on giving, providing endless hours of enjoyment and a newfound appreciation of the natural world.
A Gazebo Can Be Decorated for a Special Occasion
Gazebos are versatile outdoor structures that make a great venue for any special occasion. Whether you want to host a birthday party, a wedding, or a family gathering, this 10 x 12 gazebo offers a picturesque setting that can be easily decorated to suit your occasion.💗
One of the best ways to add a touch of color and vibrancy to your gazebo is by adorning it with beautiful flowers and other decorative items.
For instance, during Mother's Day, consider transforming your gazebo into a magical retreat by filling it with an array of bouquets of delicately scented flowers. Hanging colorful lanterns and string lights will also add a cozy and intimate ambiance, making this space even more enchanting. With the addition of comfortable seating and attractive tableware, you can create the perfect environment for your family and friends to enjoy each other's company in a more intimate and relaxed setting.
A Gazebo Is Perfect for Entertaining
A gazebo is a must-have for any backyard party or event. With its spacious and comfortable design, it is perfect for accommodating guests, allowing them to socialize, eat, and relax in a beautiful outdoor setting. From large barbeques to intimate dinner parties, a grill gazebo and 12x14 gazebo provide the perfect space for your mom, or any host, to entertain guests and create memorable moments with their loved ones.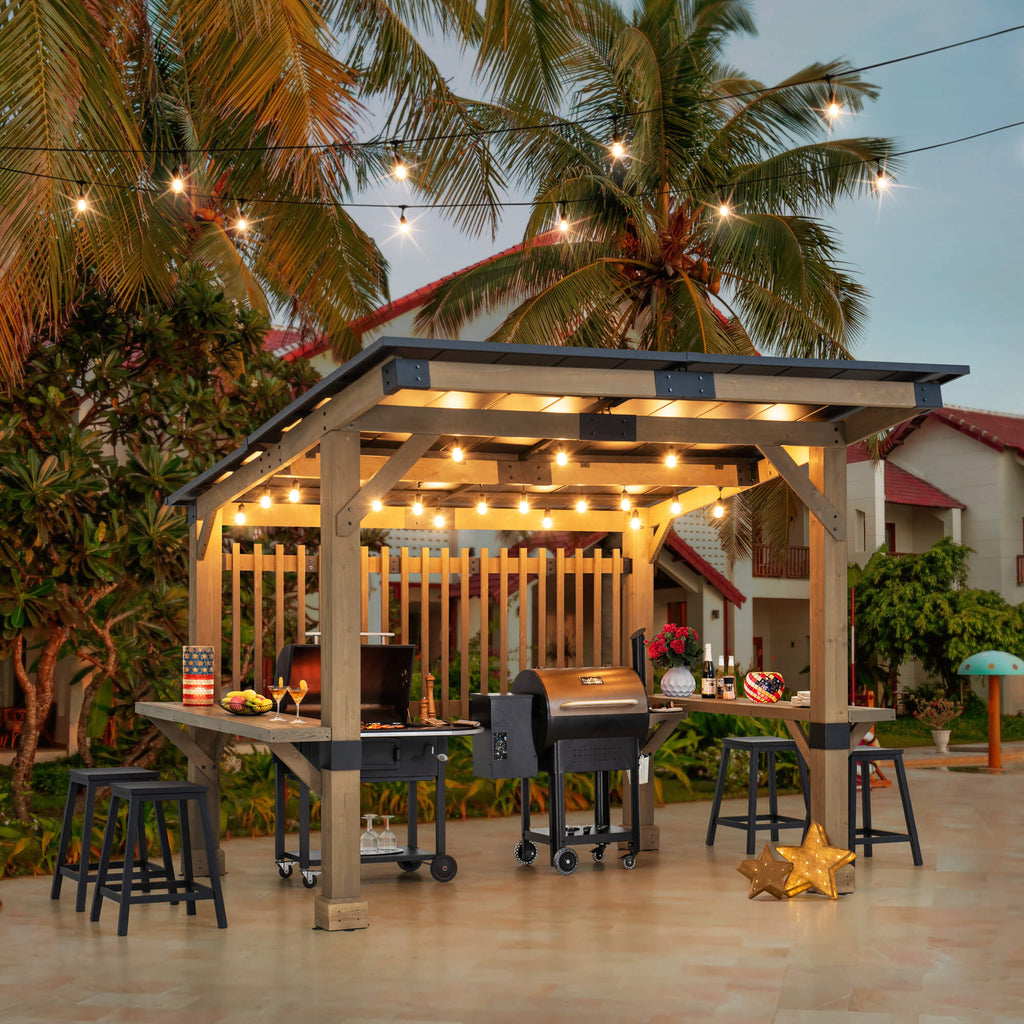 Its natural beauty and rustic charm create an elegant and inviting atmosphere that is unmatched by any other outdoor space. Essentially, a gazebo is the place to be for anyone looking to host an unforgettable outdoor event. So, if you're looking to impress your guests and create beautiful memories, be sure to invest in a gazebo today!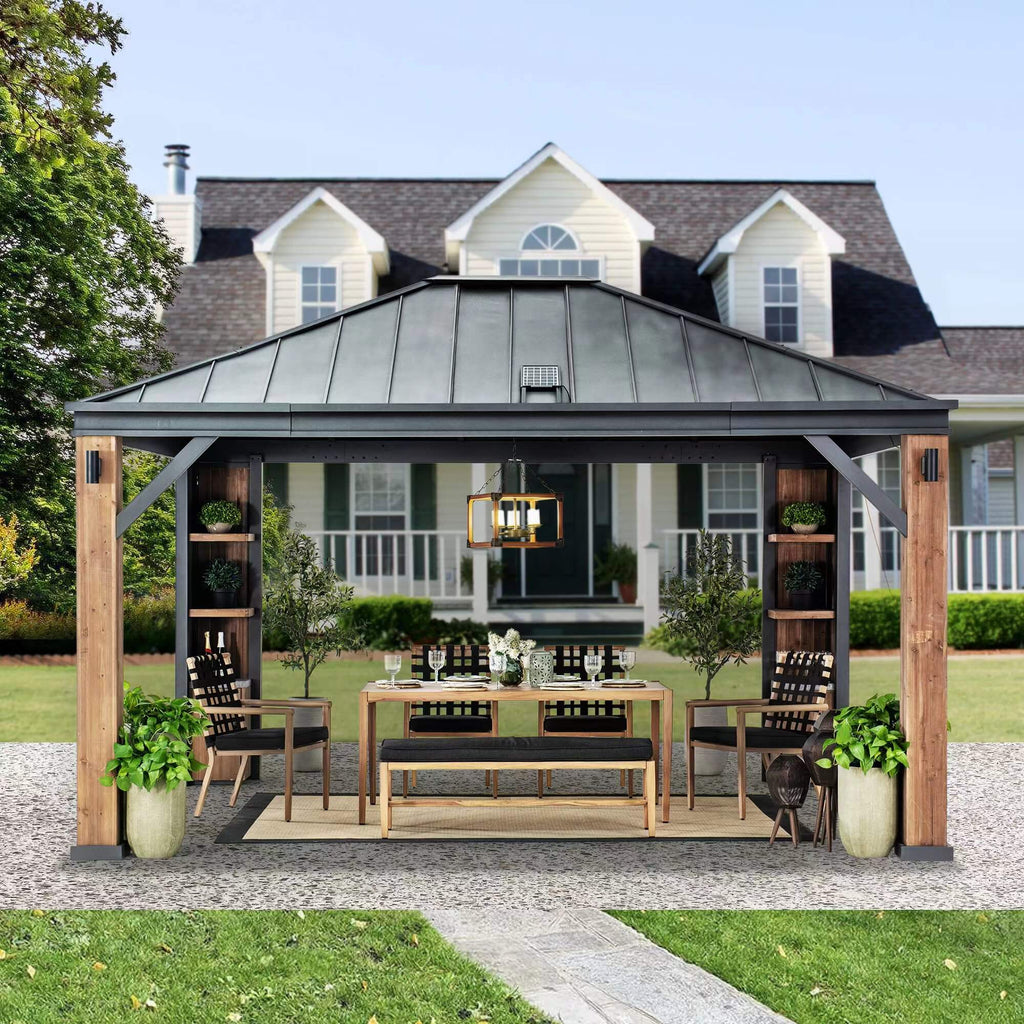 A Gazebo Is a Gift That Keeps on Giving
A gazebo is much more than just a functional piece of outdoor furniture. Its benefits extend far beyond simply providing a shaded area for outdoor activities. This beautiful addition to your home not only enhances its aesthetic appeal but also adds value to your property.
Installing a gazebo can significantly increase the market value of your home and make it more attractive to potential buyers.💐💐
In addition to its monetary value, a gazebo also provides a serene oasis of relaxation for your mother. With its comfortable seating and tranquil atmosphere, it's the perfect spot to kick back and relax after a long day. It also offers an ideal setting for hosting outdoor entertainment and social gatherings, making it a versatile addition to your home.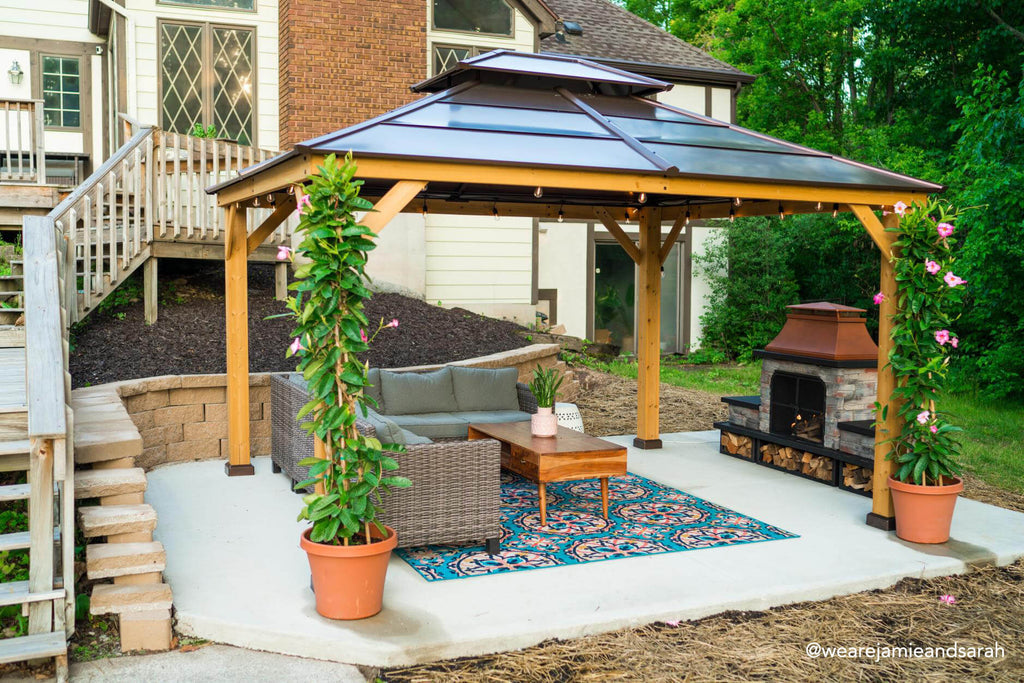 In conclusion, Mother's Day is the perfect chance to show your mother how much you appreciate her by giving her a gift that she will cherish for years to come. A gazebo is a beautiful, functional addition to any backyard, and it provides the perfect space for relaxation, family time, entertainment, and natural beauty. It's an investment in your home and family's overall wellbeing. So, this year, surprise your mom with a gazebo and create a beautiful space that she will enjoy for years to come.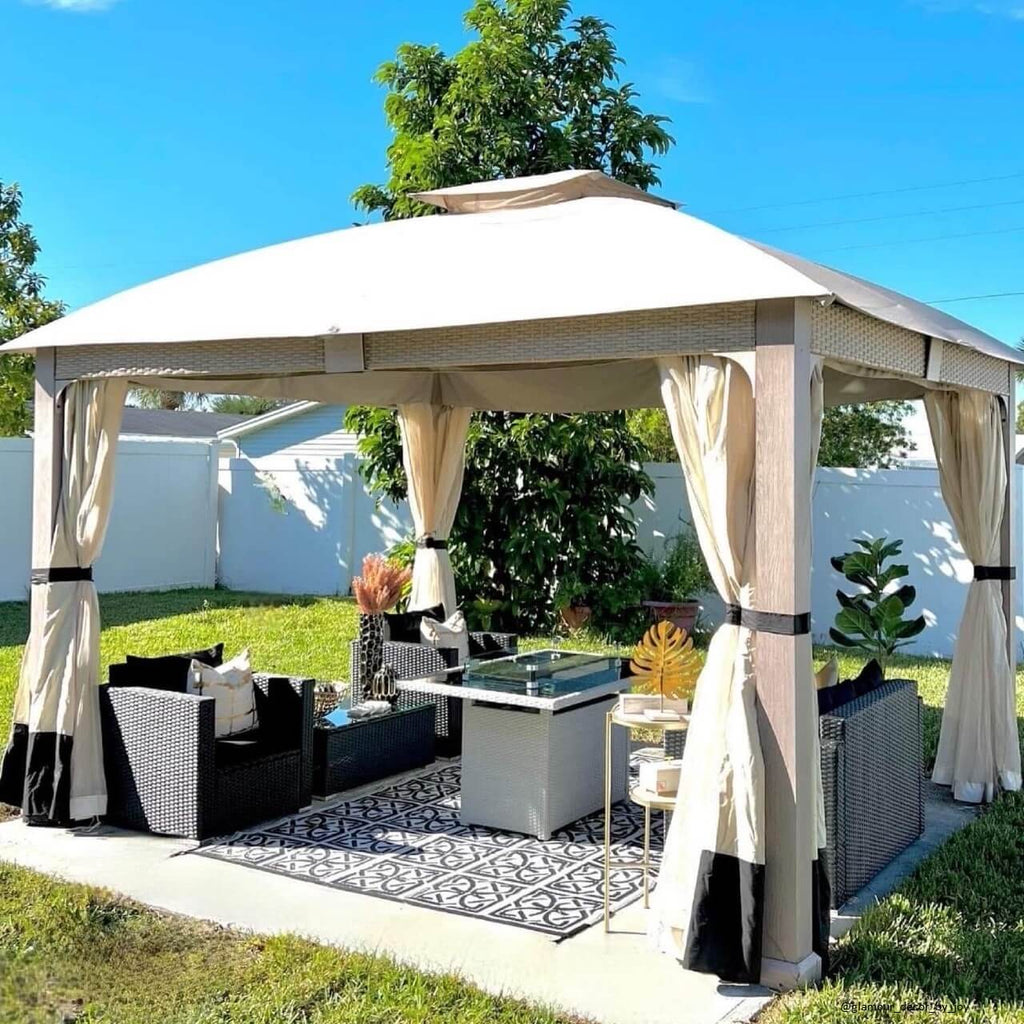 Sunjoy's outdoor products are dedicated to creating a quiet and private backyard, adding color to your exquisite life! If you have more product needs, you can log on to our official website: https://sunjoyshop.com/
Do you have any other great ways to add privacy to your backyard? 💕 Use the hashtag #Sunjoylife to share your idea or opinion with us on Facebook, Twitter, Instagram, Pinterest, and Tiktok.