Create and decorate your outdoor space to make it more beautiful. More homeowners are rethinking their front and side yards and expanding them into recreational areas to enjoy the peace and quiet alone time that is especially important for health.👍👍
When it comes to decorating your own yard, pergolas and gazebos are great ways to enhance your yard. But pergolas are not the same as gazebos.
If you're trying to decide which is best for your patio, it is helpful to know the difference between a gazebo and a pergola.💕💕
Roof
The roof is most obvious difference between these structures.🌞🌞
Pergolas lack a complete roof, instead they have a horizontal lattice of interlocking beams that make up the top of the structure. While not a continuous roof, the beams provide some partial shade, allowing sunshine and fresh air to come through. In contrast, gazebos have a complete roof to provide full shade and protect against the elements. You'll often see gazebos with slanted roofs to allow rainwater to run off.🥂🥂
Expand your living area
But which one is the best choice for your backyard? It will depend on what you want to do with it. Pergolas and gazebos are often used for different purposes.🌻🌻
As a free-standing structure, a pergola is great for shading garden paths or even extending your garden by adding trellises for climbing plants and vines. Pergolas can also be attached to buildings, walls or fences to create expanded or entirely new spaces. Benches, seats, and even hammocks can create a relaxing, quiet place to read or enjoy nature.💗💗
If some outdoor entertaining is your thing, the extra privacy of the gazebo might be just what you're looking for. They can serve as a backyard dining room, play area, and as an extension of your home's interior.🌸🌸
Room type
Another thing to consider is where you want to place your pergola or gazebo. While they all fit anywhere in your backyard, where you decide to place them depends on your needs.☀️☀️
Pergolas can be attached to a house or wall to help provide shade and comfort to an existing outdoor area like a porch, deck, or patio. They can also be placed over gardens and pathways to provide additional shade and act as enchanting gate entrances.🍃🍃
A gazebo can be placed anywhere. They can be placed on the lawn, deck, pavement, and accented with comfortable outdoor seating for you to rest on.🥳🥳
As you can see, while pergolas and gazebos are both a place to enjoy your backyard, they serve slightly different functions reflected in their designs. 💧💧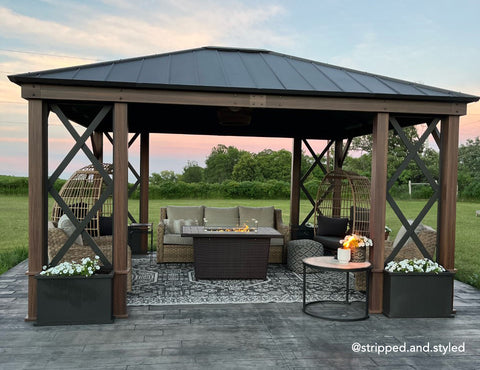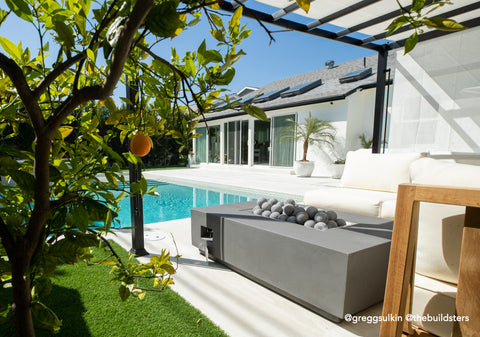 Sunjoy 13x15 Hardtop Gazebo Outdoor Black Steel Roof Gazebo.
Planting your favorite flowers and greenery in planters or containers on the patio itself is a great option when you want to add more nature and greenery to your outdoor space. To help you get your greenery growing, here are some of Sunjoy's outdoor furniture offerings.🎉🎉
For example, our pergola has 4 built-in flower pots, and each corner of the gazebo is equipped with a rectangular aluminum flower pot, which is very suitable for flowers and adds creative decoration space to this open-air pergola. Plus, it makes the structure of the gazebo more stable and stronger.💐💐
In addition, we should also consider the following points.🌿🌿
Regarding the durability of this pergola, our pergola is made of a rust-resistant aluminum frame, which provides plenty of structural strength, and the beautiful natural wood grain appearance makes this pergola a gorgeous addition to your garden and patio.💐💐
Considering the changes of the four seasons and the existence of rain, snow and wind in nature, a solid and stable structure is a necessary design element. Eight sturdy 4.6 x 4.6-inch posts with ground stakes secure the gazebo to the ground to withstand strong winds, making this gazebo extremely durable and stable for years of use.🍃🍃
If you are thinking of creating the perfect illuminated gathering place for family and friends even at night, our pergola has built-in high-quality, sturdy ceiling hooks for easy hanging of favorite chandeliers or other decorations.🥂🥂
Sunjoy Outdoor Patio 10x12 Modern Metal Privacy Screen Pergola Kit.
Instead of having to change the entire layout of your backyard for shade, you can easily create a cool, shaded area by simply adding a stylish structure, such as a freestanding pergola. A luxurious freestanding pergola not only shields your family from the sun, but also expands your living and relaxing space, effectively adding an outdoor room to your home. A pergola provides balanced shade, perfect for enjoying time outdoors.🌻🌻
With gazebos of every quality and price on the market, bringing home a gazebo that is both beautiful and able to withstand the harshest elements Mother Nature throws at it, is why it is important to research the details of your gazebo before buying.💗💗
1.Consider the changing position of the sun throughout the day. This pergola features an adjustable canopy with handles, and two easily adjustable handles on each side, allowing you to customize your outdoor enjoyment any time of the day.🌞🌞
2.Consider the change of seasons. Because our design is durable and its frame is supported by steel plates with an extra column for additional structural strength support, this pergola is strong, stylish and stable.🌿🌿
3.Consideri the strength and stability of the pergola. We built it with steel to provide your family with year-round shelter, and the canopy can be easily removed or installed as the weather demands.💕💕
4.Consider how you want to expand your outdoor living space. This beautiful pergola is the perfect addition to a variety of outdoor living spaces such as patios, decks, backyards, gardens, swimming pools, lawns and more.👍👍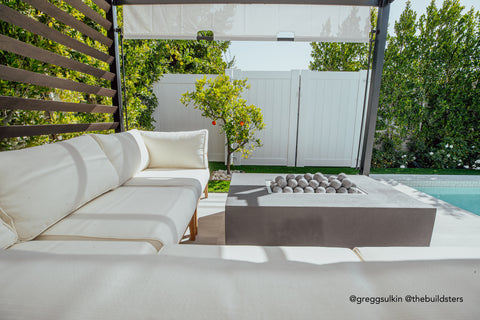 If you want more idea about pergola, 6 Cool Summer Patio Ideas: Sunjoy White Gazebo and Pergola and 4 Stylish Sunjoy Gazebo or Pergola Patio Ideas: Create Your Own Oasis will help you.
Do you have any ideas about how you would use a pergola ? Use the hashtag #Sunjoylife to share your idea or opinion with us on Facebook, Twitter, Instagram, Pinterest, and Tiktok.