The cold and chilly winter is not an excuse for you to hibernate indoors and to abandon the warmth and comfort once provided to you by your outdoor patio or deck over the summer. In today's modern world, winter gives you a wide array of options to enjoy backyard living, all you have to do is to prep yourself for the glacial temp and the inconveniences brought about by precipitation. 
There is always a flexible option for you to transform your terrace, patio, or courtyard into a cozy outdoor living area no matter what season of the year for as long as you have the right equipment. Sunjoy offers you a buffet of outdoor furniture options to choose from to help you do just this. Here are 3 ways to set the right mood for you, your family, and your friends for the coming wintry days. 
Sunjoy Cedar Frame Hardtop Gazebo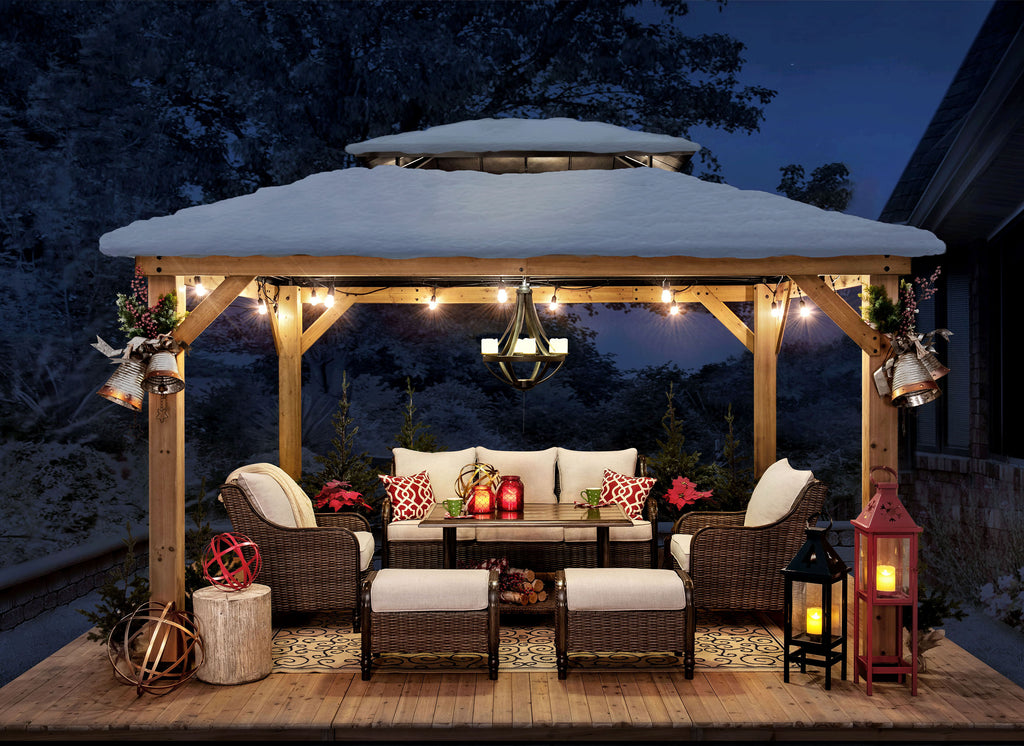 Keeping yourselves snug and warm is one of the things to consider if you want to continue using your outdoor area during a chilly spell. To make your space a comfortable zone for hanging out, you will need to invest in quality Archwood gazebo such as Sunjoy Cedar Frame Hardtop Gazebo, which creates the perfect outdoor setting for any time of the year. Spend all four seasons enjoying a covered spot outdoors under the Cedar wood frame with a sturdy rust-resistant powder-coated aluminum rooftop that will stand the test of time. The two-tier roof provides just the right amount of airflow while keeping occasional inclement weather at bay. Set the mood by suspending a chandelier from the incorporated ceiling hook for functional light and high design. With straight-forward, easy-to-follow assembly instructions you'll be relaxing with your beverage of choice in your favorite new outdoor living space for years to come.
Accessorize With LED Lantern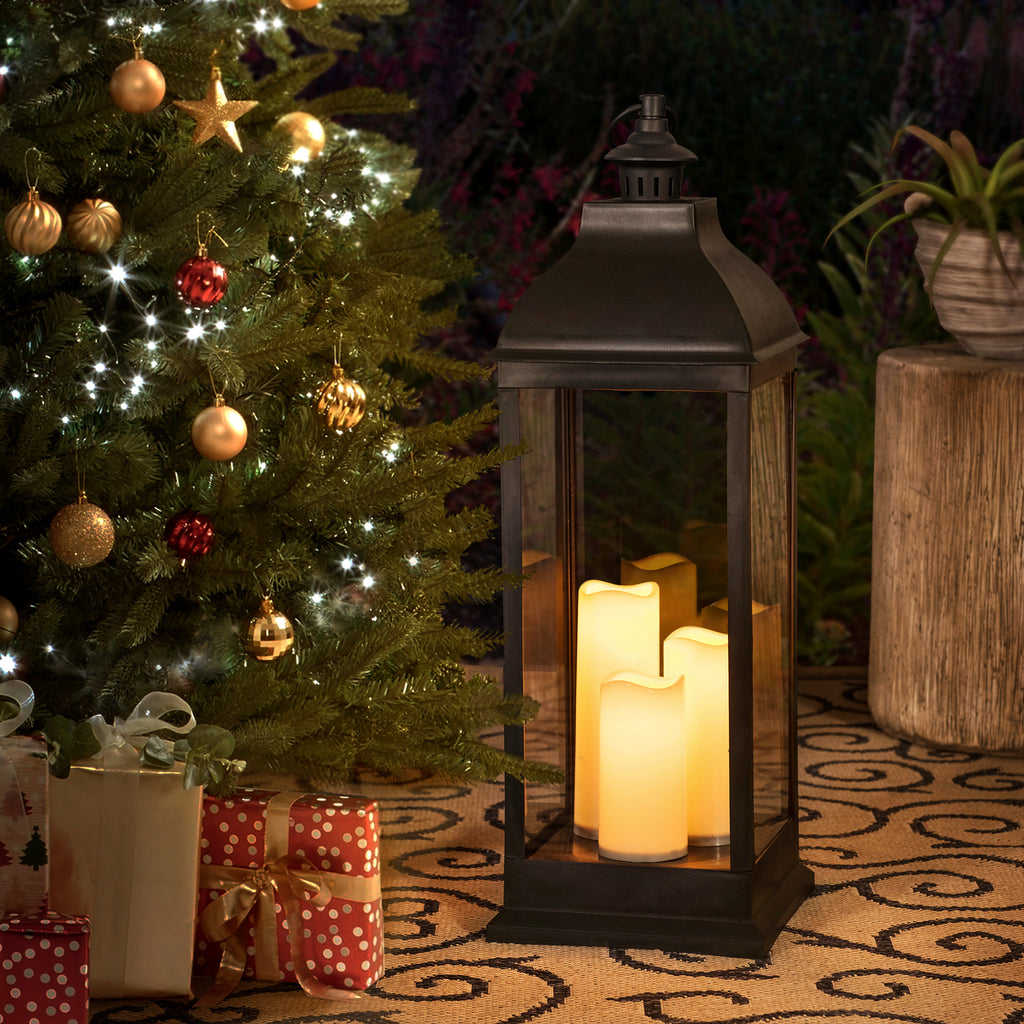 The timeless design of this classic outdoor battery operated decorative lantern will add ambiance to your next outdoor gathering. 3 built-in LED pillar flame-less candles to give the appearance of flickering light. Constructed of a synthetic material designed to look like antique bronze, the lantern has glass panes and can withstand the elements. Use several to light a walkway or hang in a gazebo, on a patio or deck. This minimalist design easily fits into your space like a dream.
Warming Up With a Wood Burning Fireplace
Fireplace are the most popular outdoor ornament to date, having one allows you to instantly embolden the look of your space without trying too hard -- the only dilemma would be to pick the right design that would seamlessly fit into your backyard. Not only does having a fire pit serve as an aesthetic piece to your home, but it also serves its main purpose which is to keep you, and everyone else, toasty and snug as you enjoy drinks and conversations outdoors.
Transform your patio into the ultimate relaxation destination with this
outdoor wood-burning fireplace
system from Sunjoy. Made of manufactured stone and rust-resistant powder-coated steel this classic design is sure to complement any traditional outdoor setting. Unlike open firepits, the smoke from this fireplace is directed up and away via the functional chimney while a mesh screen provides protection from embers and sparks. The removable grate makes ash clean up easily. This set offers every feature you could imagine. Built-in shelves on either side for displaying your favorite outdoor decor and the storage underneath are the perfect places to store wood. Skip the headache and high cost of building a permanent structure and start enjoying your new backyard in no time.
Designing your courtyard or patio for the winter can be quite a challenge, the important thing is to store any furniture that is not built for winter indoors and to make sure that any item used outdoors is built to withstand moist, water, and snow. Anti-rust and powder-coated materials are qualities that you should look for when purchasing outdoor items for the winter. Browse through more of our Sunjoy products that are winter-ready 
here
.