Share Your Outdoor Oasis For a Chance to Win A $50 Gift Card
Time to show off your Sunjoy favorites! Regardless of whether you purchased your Sunjoy gazebo, pergola, carport, fire pit or fireplace from our online store, Home Depot, Lowes Big Lots, or another retailer—just share a nice photo or video of them on Instagram, and you will get a chance to win free gifts!✨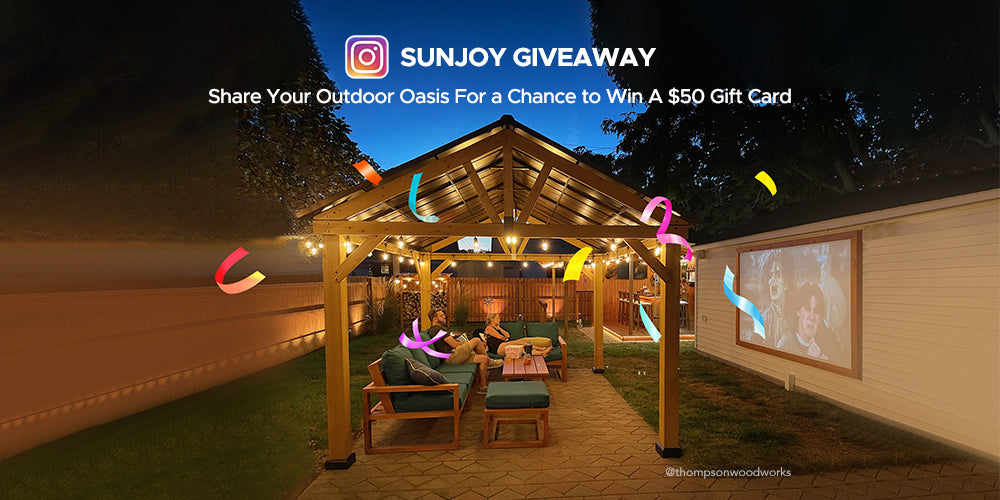 📜Content guidelines:
✔️Follow our Instagram @sunjoylife before you share❤
✔️Sunjoy products must be displayed clearly and completely in the photo/video! 📽
✔️It's best to include pets or people in the photo/video, a backyard party scene is always wonderful! 🏡
✔️In the caption, must mention @sunjoylife, and add at least 20 hashtags, including #sunjoylife, #backyardideas, #patioideas, #backyarddesigns, #outdoorpatiofurniture, #patioideas 📑
🎊Prize:
🏅Anyone who share a content conforming to the above guidelines & get more than 10 likes will receive a $50 gift card, which can be used at sunjoyshop.com with no minimum spend required!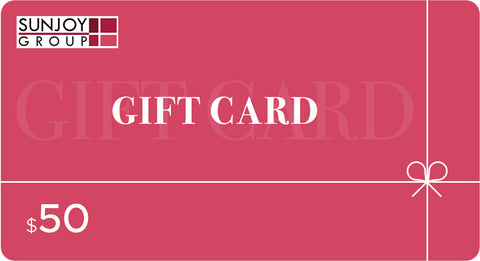 Note:
This activity is limited to residents of the United States and will be closed at the end of the year 2022. ⏳
Participants will need to DM us via Instagram message to redeem your prize. 💌