Dear customers, have you ever struggled to order new furniture because you're not sure if it will fit in your home or match your decor perfectly? Well, at Sunjoy we have taken that concern out of the equation. We are extremely proud to introduce our new AR function that lets you virtually place our furniture in your space and form an intuitive impression of how it will look in your home. Sounds amazing, huh?
Let's take a look at how it works!
Easy, right? Now you can give it a shot AND win a chance to bring the Sunjoy 2-Tier Cedar Frame Hardtop Gazebo home for free! Yeah, you read that right! We are now holding a huge AR contest through our official Instagram pages.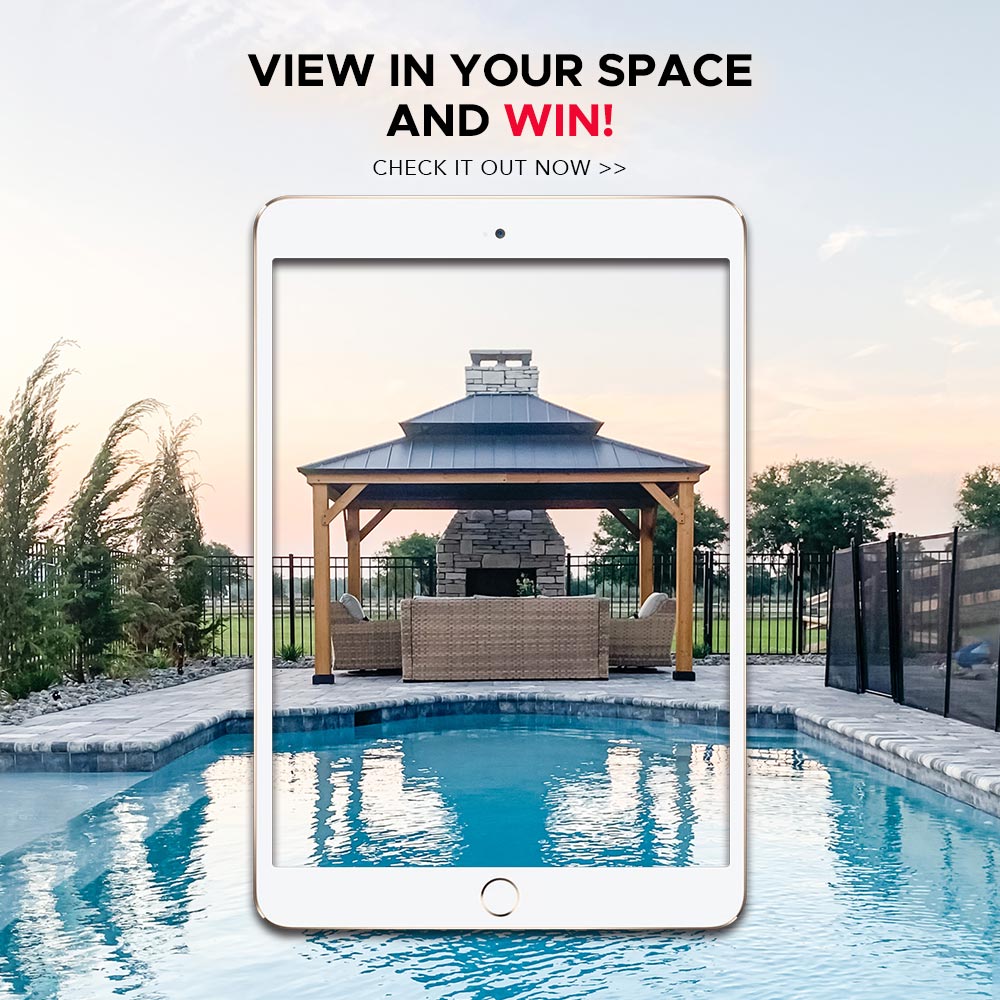 There will be one winner chosen from IG. The winner will be notified via DM by our official IG account within 3 business days after this contest ends. 
Good luck & have fun!