Who else can't wait to have a nice cup of coffee in the morning - under such a picturesque setting? Needing some inspiration for a backyard refresh? Check out our inspired set-up – Wooden Gazebo never goes stale!
Perfect for small to medium-sized backyards. This 11 ft. x 11 ft. outdoor gazebo kit for sale makes for a comfortable resting area without taking up too much space!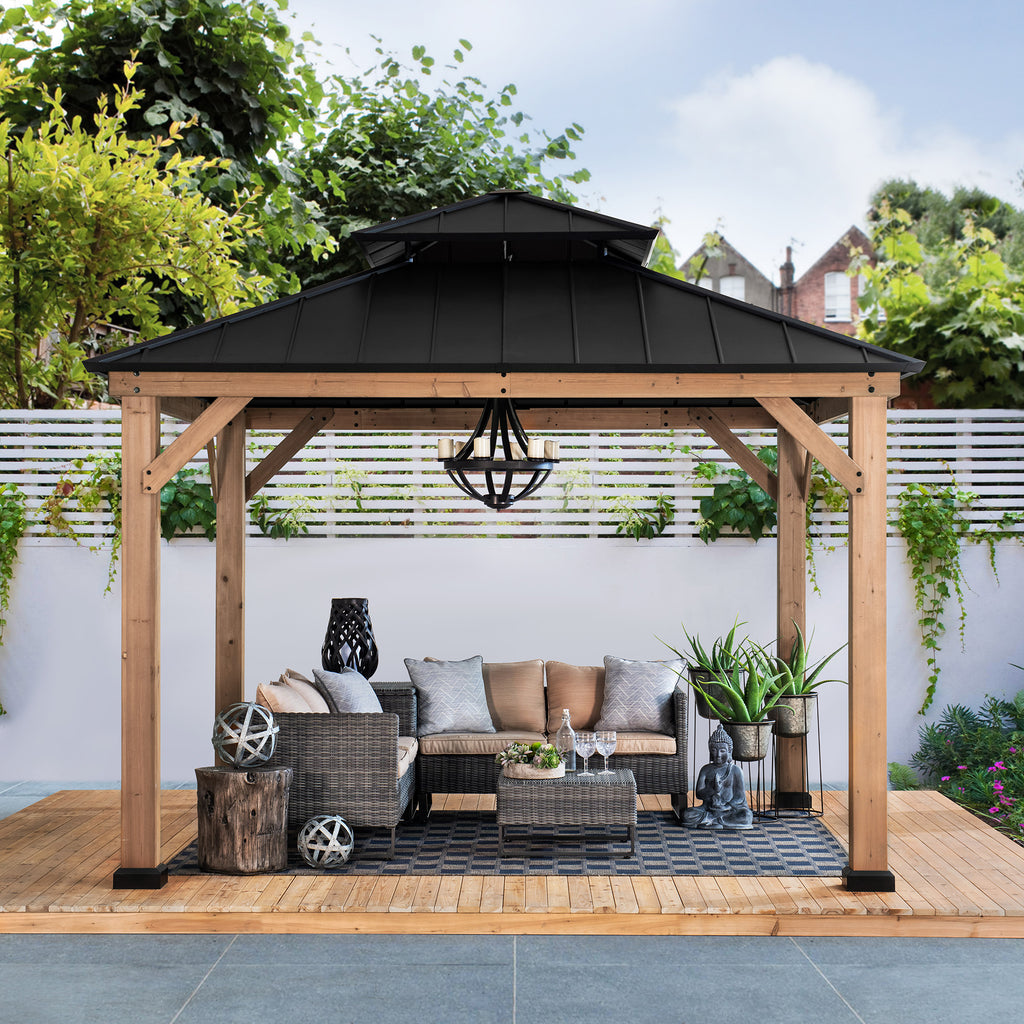 Add some color string lights, a cozy sofa set & chairs, a warm fire pit, all beneath an eye-catching 2-tier hardtop gazebo. This 11 ft. x 13 ft. hardtop gazebo kit will be the perfect size for your backyard and patio and your patio space will be an amazing place for your family to relax from sunsets to late evenings.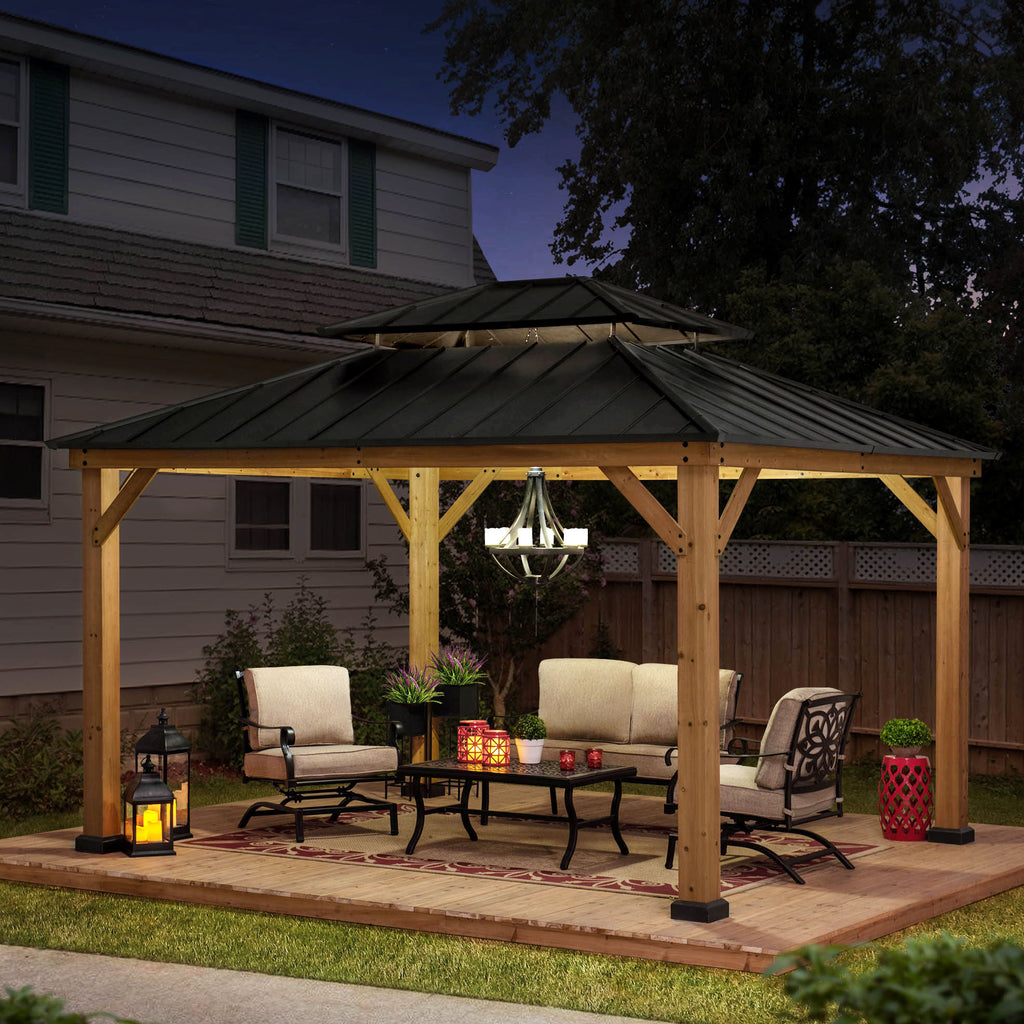 Gazebos are a great way to add some shade to your patio or backyard, use this 13 ft. x 15 ft. large patio gazebo kit and make relaxing outside more enjoyable!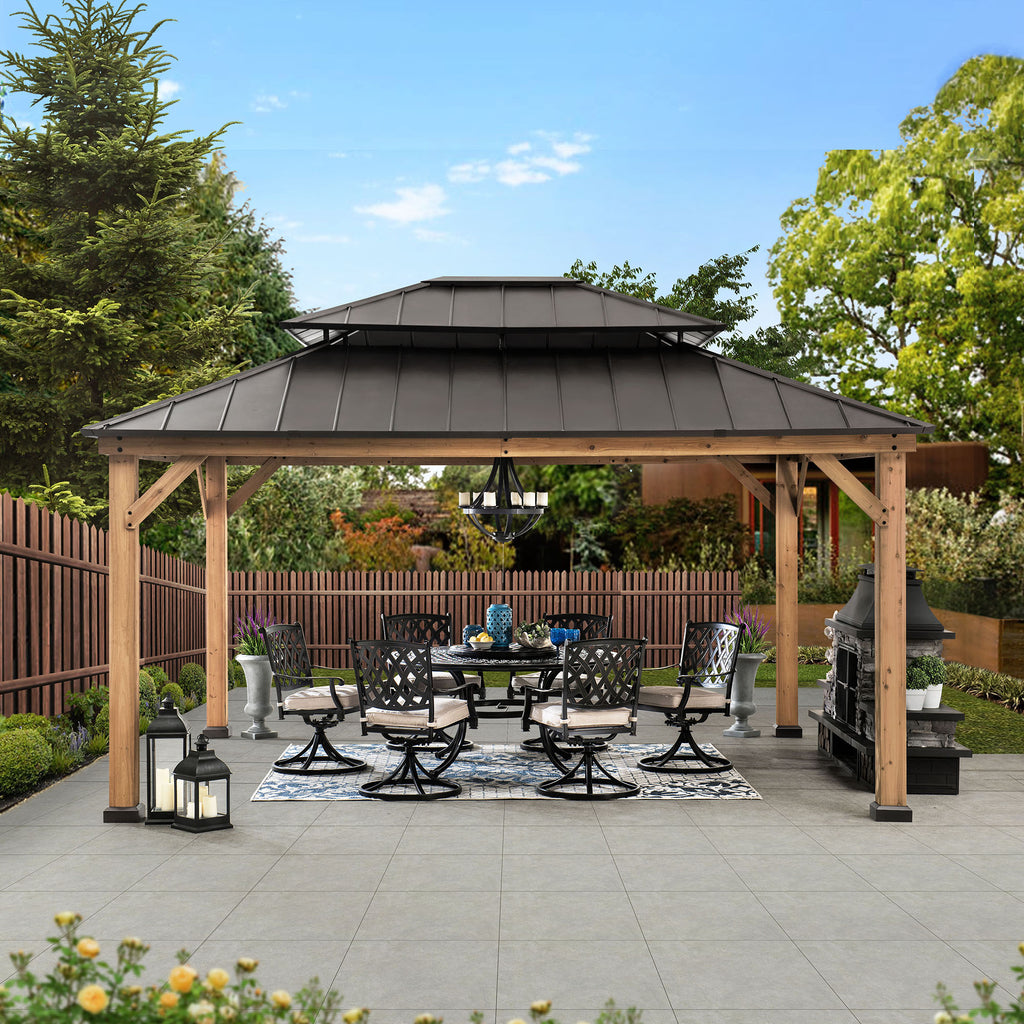 Take
10% OFF
all black gazebos
in April, but hurry up before the stock runs out!