At the beginning of the year, why not indulge in the holiday mood by hosting your activities outside while surrounded by the cool and beautiful palette of nature? As the warm-winter season nears its end to make way for cold days, make the most out of your al fresco activities before you spend the rest of the year cooped up indoors to keep warm.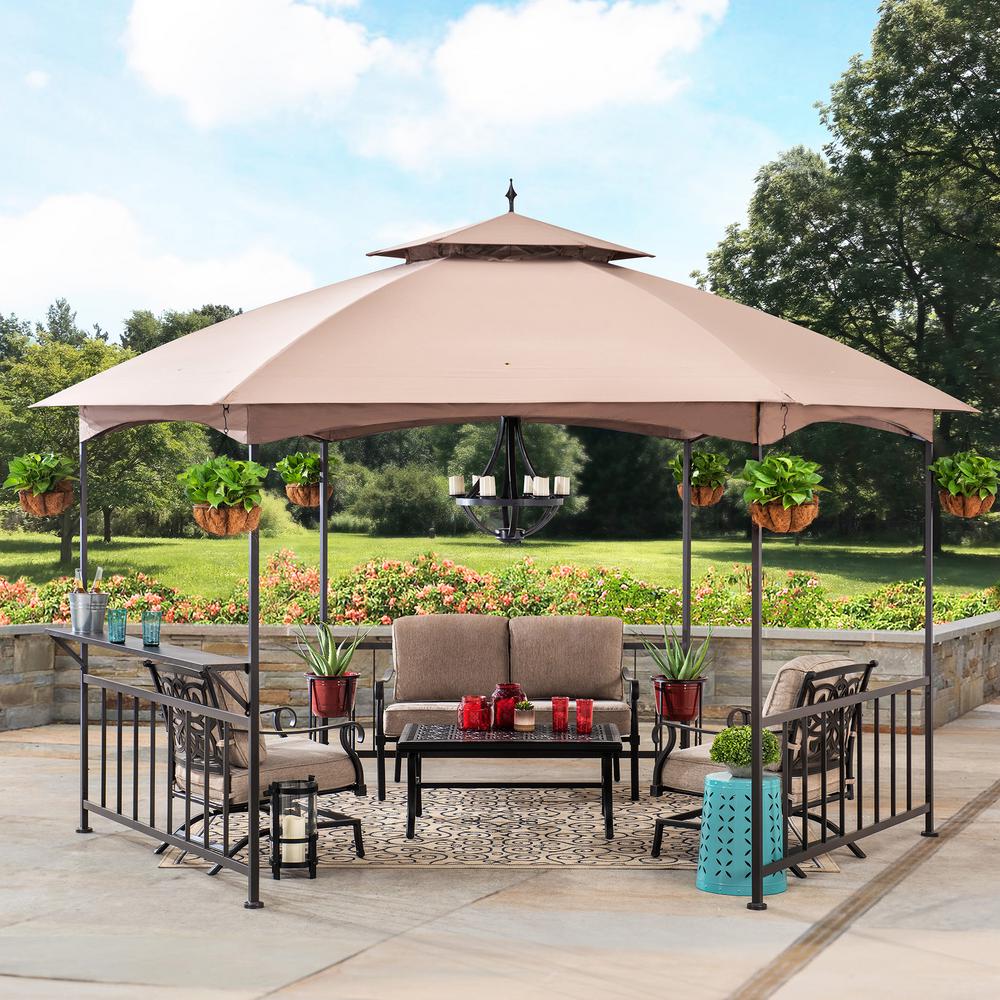 Turn your outdoor space into a cozy getaway by adding a firepit to keep snug and to roast some delectable marshmallows while sipping hot chocolate. Don't forget to include the elegant
Sunjoy Brown Steel Hexagon Soft Top Gazebo
to maximize your outdoor getaway while surrounded by the crisp winter air.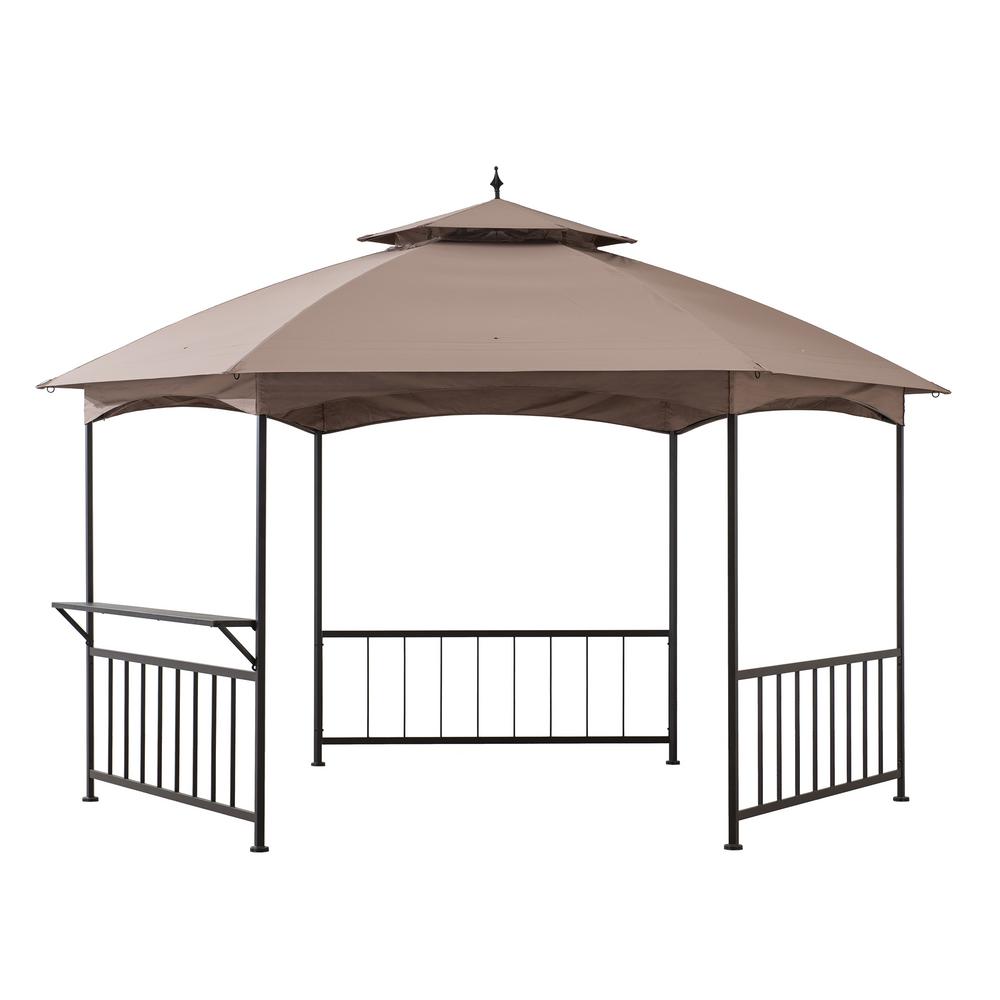 A beautifully constructed gazebo, the Sunjoy Brown Steel Hexagon Soft Top Gazebo features an elegant design that brings together style and quality in one package. The canopy top is made of polyester and is water resistant and fire retardant, making it durable and ideal for almost every season. The vented feature of the canopy top ensures stability under windy conditions and offers ample shade against sun exposure and small debris.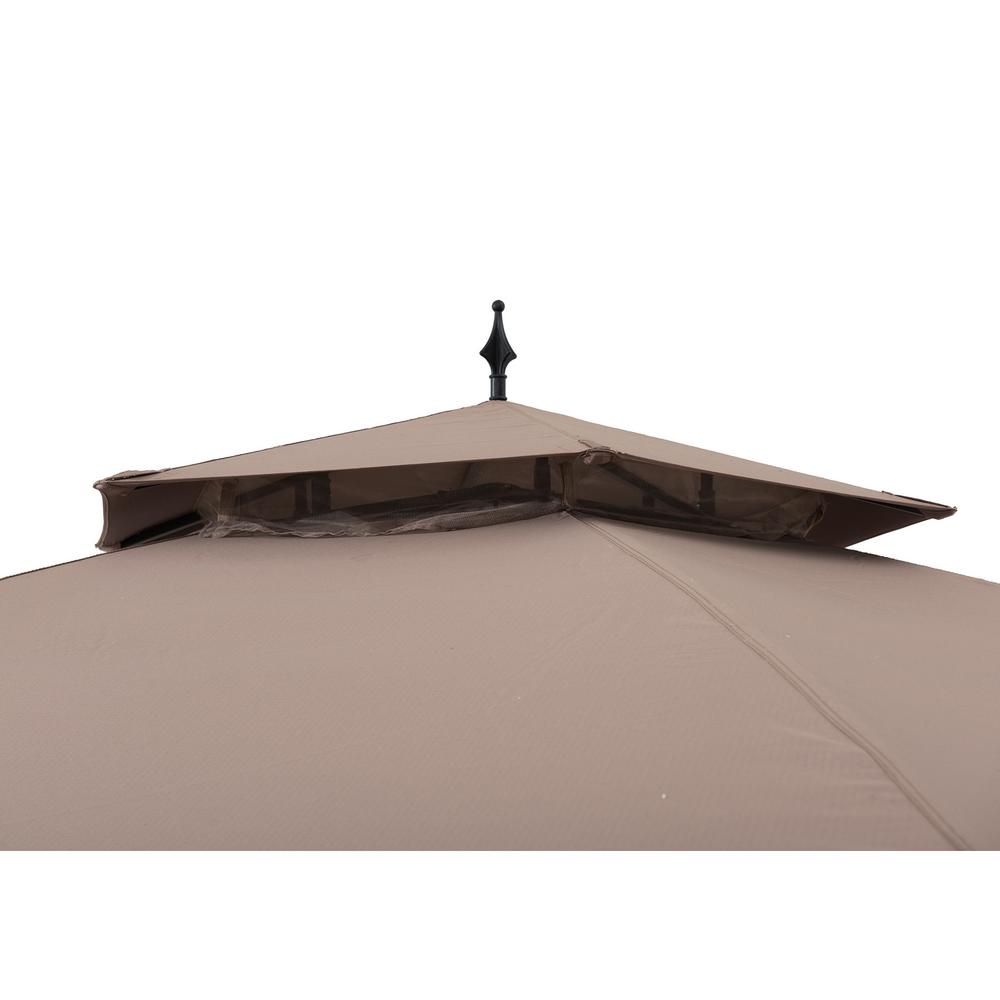 The gazebo is made of industrial-grade materials such as the powder-coated steel and aluminum frame which is resistant to rust, corrosion and chipping. Its premium construction makes it perfect for outdoor use that is guaranteed to last for a long time.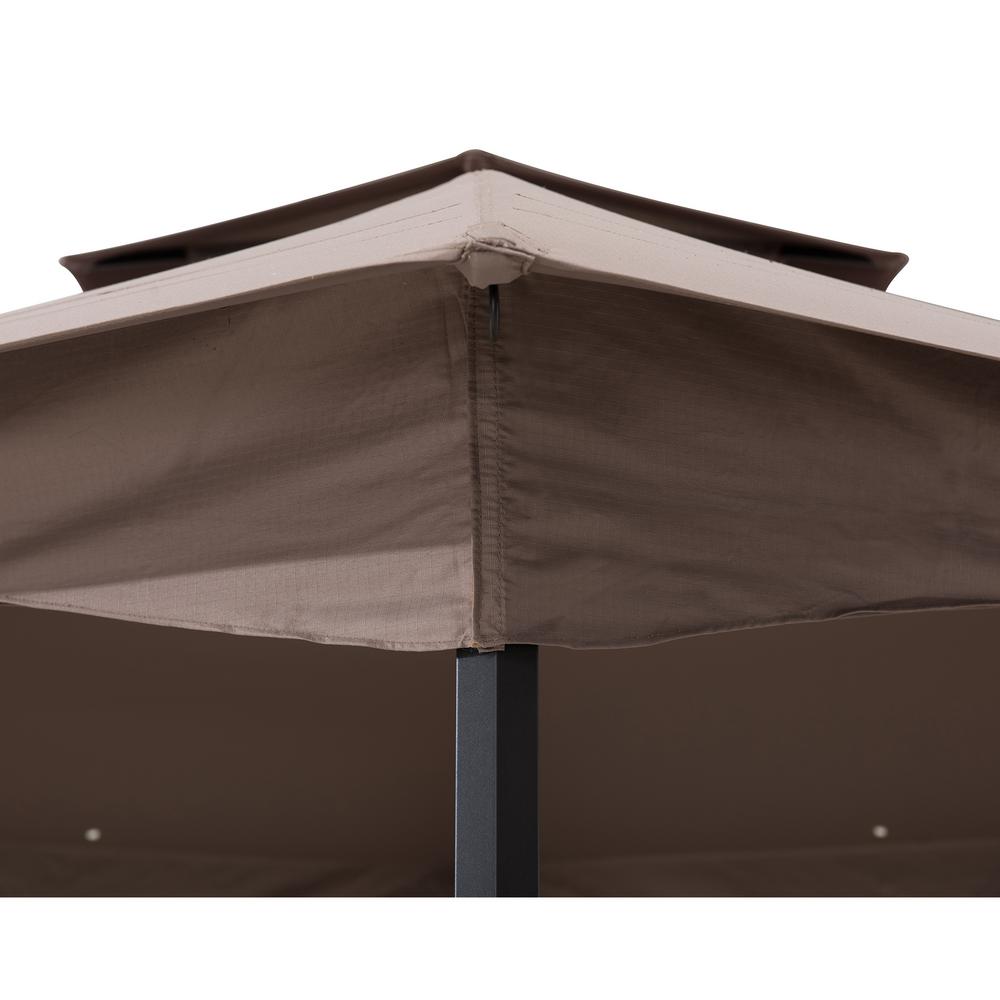 The sturdy posts on 6 sides of the gazebo efficiently supports the whole structure so you don't have to worry about the strong breeze tearing the gazebo apart. The crisscross designed railings add a decorative effect to the structure that instantly uplifts your outdoor area.
                                                                            
Transform your backyard into a cozy retreat no matter the season from spring, summer and fall with the Sunjoy Brown Steel Soft Top Gazebo. More outdoor furniture can be found in our site for your outdoor necessities such as gazebos, pergolas, seating sets, tables and a whole lot more.