As spring brings to life a burst of color and mood-boosting sunshine and blooms, it's high time for the spotlight to turn to your backyard. Primping it for the spring season means getting your garden in shape and turning your patio into an extension of your living room by taking out the outdoor furniture from months of storage and adding interesting elements that capture the essence of spring.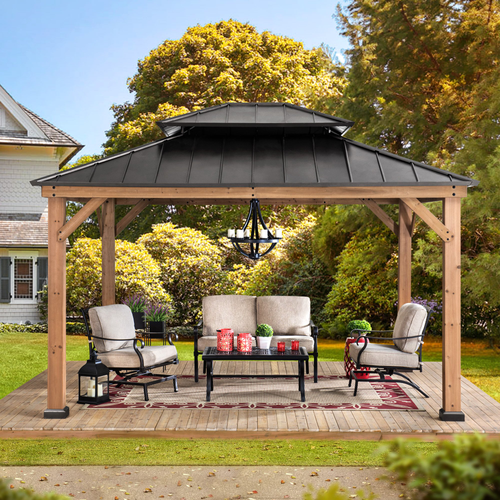 Update your outdoor furnishing 
Spring season means spending more time outside the four walls of your house. Make it a cozy and chic outdoor entertaining area by adding stylish outdoor furniture pieces made of weather-resistant materials you can use no matter the weather. Redefine staycation by turning your backyard into a relaxing niche by adding a gazebo where you can chill and dine under the shade, or a pergola where you can choose to gaze under the stars and enjoy the night breeze. If you're looking to reuse your outdoor furniture, make sure it's thoroughly cleaned and check for any loose bolts or parts to be replaced before use.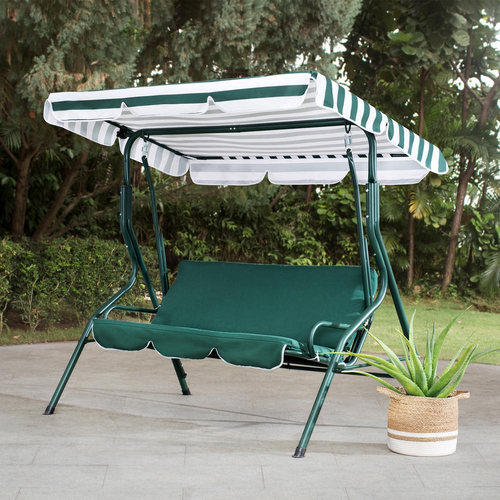 Step up your design by adding accessories
Bored with last year's set-up but not keen on buying new furniture? Accessories are your new best friends. Aside from rearranging the placement of your furniture, adding accessories serve as a quick pick-me-up to any drab setting. Huddle and entertain your guests in comfort and style by installing a patio swing  for gatherings and parties.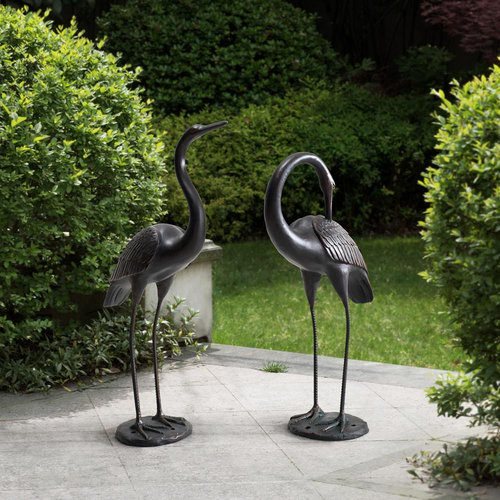 Crane sculptures
are perfect accessories to transform your home into a festive area. Add tranquility to your garden with this striking pair of crane sculptures that beautifully capture the elegance and grace of these regal birds. Intricately crafted from MGO with a detailed dark bronze finish, the birds have a wide, flat solid base for stability.