Description
Product Images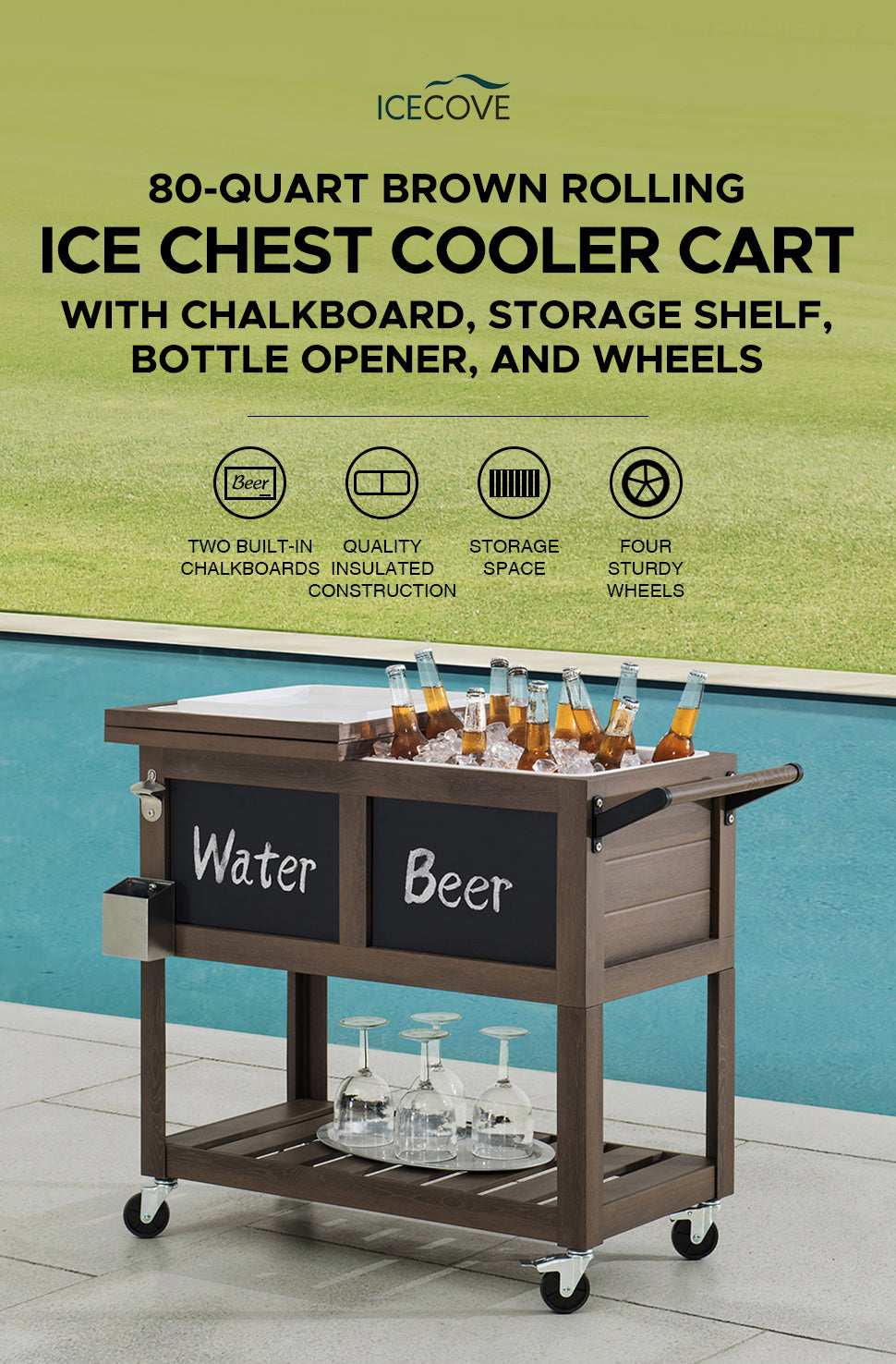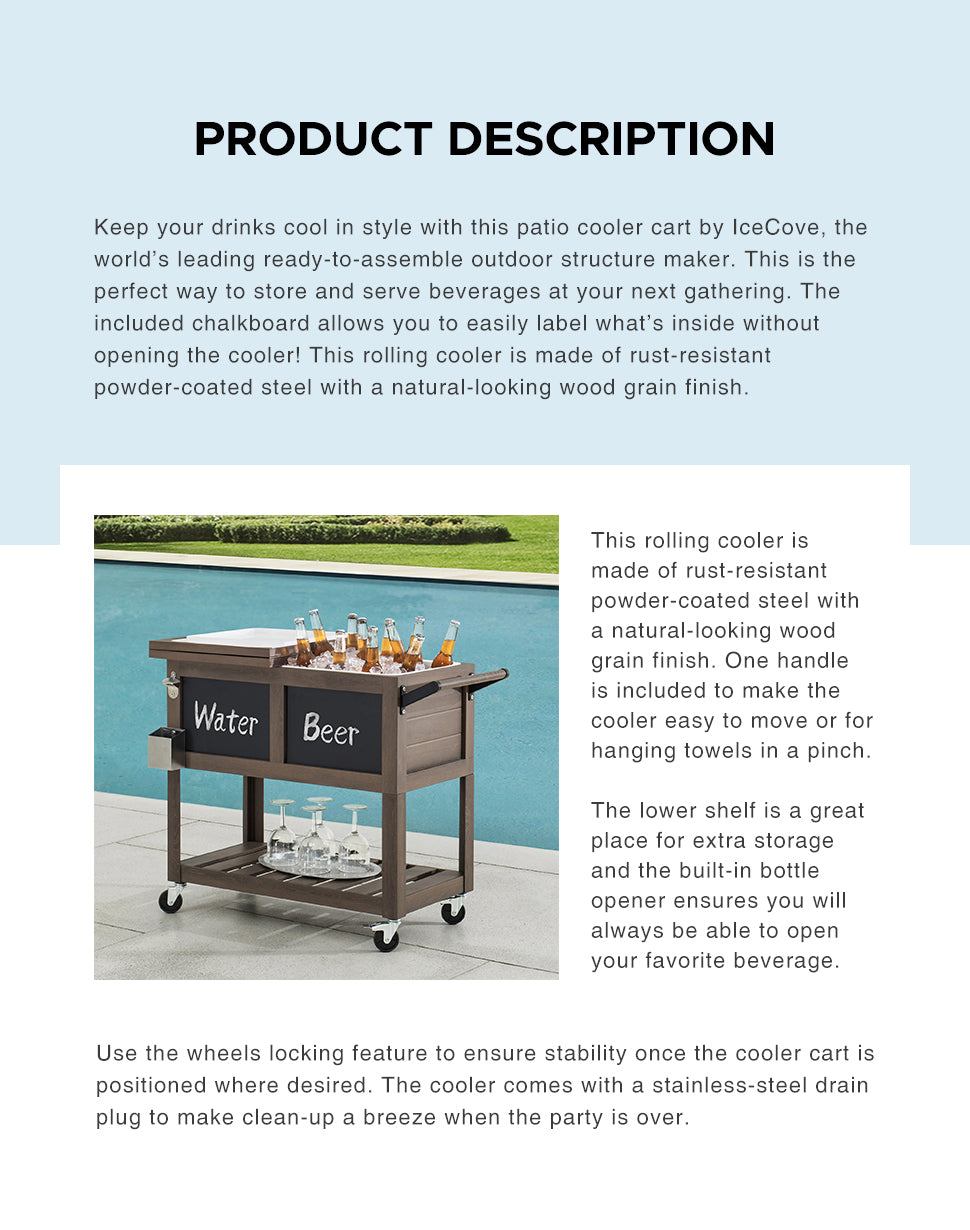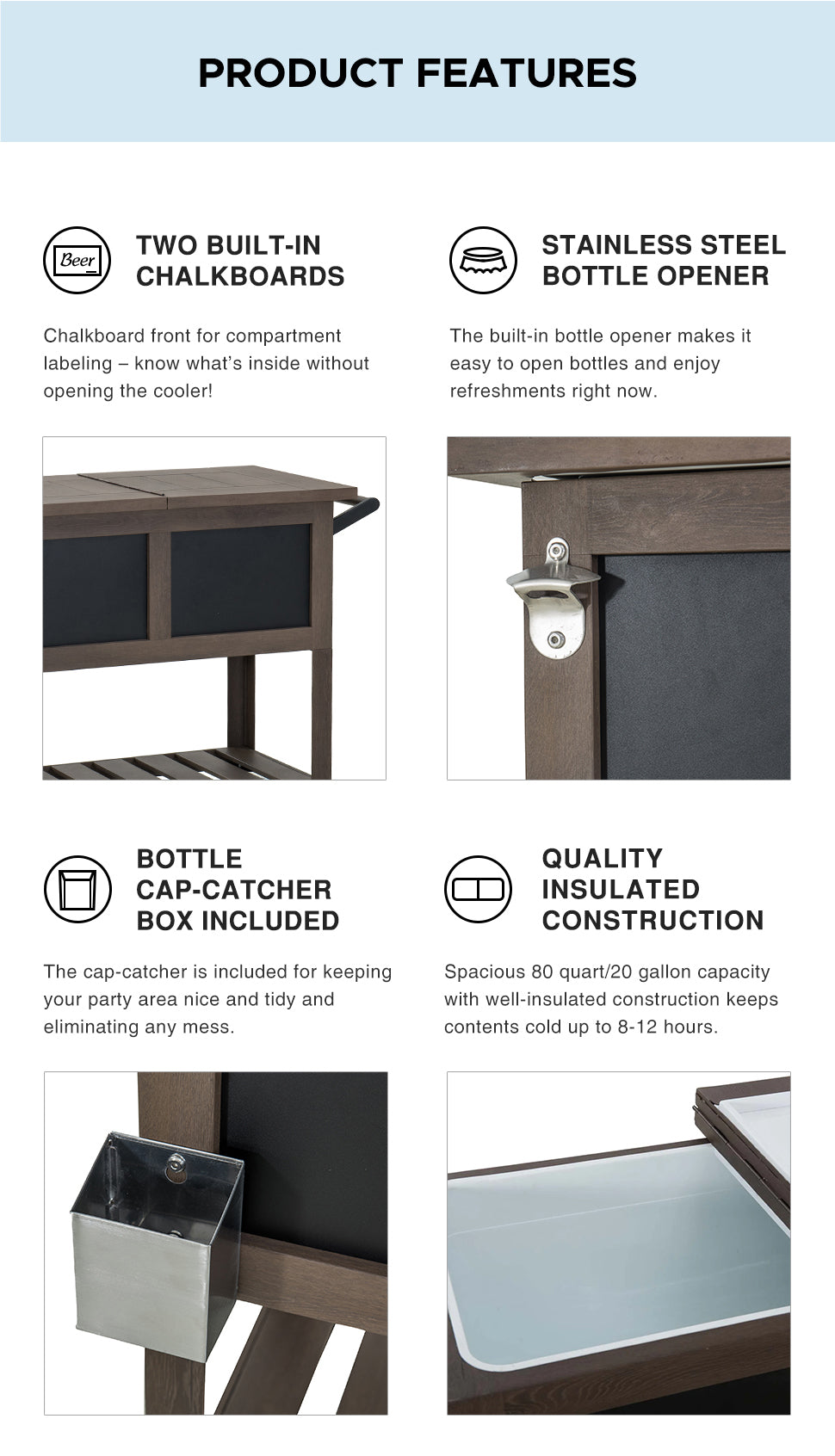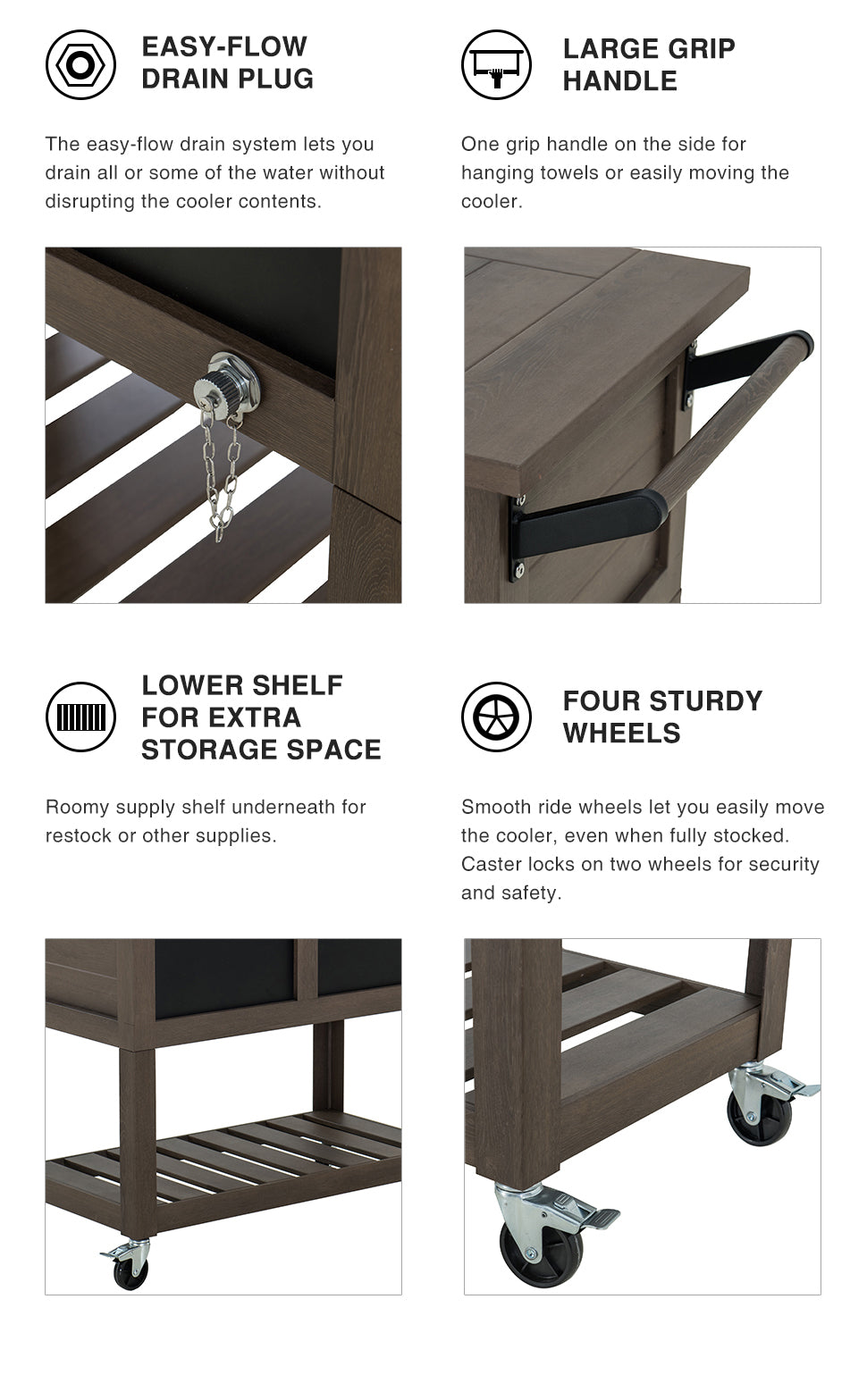 Details
Keep your drinks cool in style with this patio cooler cart by IceCove, the world's leading ready-to-assemble outdoor structure maker. This is the perfect way to store and serve beverages at your next gathering. The included chalkboard allows you to easily label what's inside without opening the cooler! This patio cooler is made of powder-coated steel with a natural-looking wood grain finish. One handle is included to make the outdoor patio cooler easy to move or for hanging towels in a pinch. The lower shelf is a great place for extra storage and the built-in bottle opener ensures you will always be able to open your favorite beverage. Use the wheel locking feature to ensure stability once the cooler cart is positioned where desired. The cooler comes with a stainless-steel drain plug to make clean-up a breeze when the party is over. This 80-quart brown cooler cart provides reliable cooling for an outdoor patio space.
Features
Two Built-in Chalkboards: Chalkboard front for compartment labeling – know what's inside without opening the cooler!
Stainless Steel Bottle Opener: The built-in bottle opener makes it easy to open bottles and enjoy refreshments right now.
Bottle Cap-Catcher Box: Included The cap-catcher is included for keeping your party area nice and tidy and eliminating any mess.
Quality Insulated Construction: Spacious 80 quart/20-gallon capacity with well-insulated construction keeps contents cold for up to 8-12 hours.
Easy-Flow Drain Plug: The easy-flow drain system lets you drain all or some of the water without disrupting the cooler contents.
Large Grip Handle: One grip handle on the side for hanging towels or easily moving the cooler.
Lower Shelf for Extra Storage: Space Roomy supply shelf underneath for restocking or other supplies.
Four Sturdy Wheels: Smooth ride wheels let you easily move the cooler, even when fully stocked. Caster locks on two wheels for security and safety.
Natural Wood Grain Appearance:  The beautiful natural wood grain heat transfer appearance of the finish complements most home designs and provides a gorgeous aesthetic to the whole product.
Specification
Item Dimensions: 38.70 in. L x 19.80 in. W x 31.54 in. H
Item Weight: 51.81 lbs
SAP NO.: A601009000
Payment & Security
Your payment information is processed securely. We do not store credit card details nor have access to your credit card information.
Questions & Answers
Have a Question?
Be the first to ask a question about this.
Ask a Question